Our story Where it all began
DOMU co-founders Mark Januszewski and Craig Foster met aged 13 at Bolton School and have remained good friends ever since. After graduating, the pair set up the first incarnation of the company in 2003 before re-focusing on different product ranges in 2009, with an emphasis on home products. The VonShef, VonHaus, and BTFY brands were born.
DOMU now supplies to retailers internationally, while selling direct to the consumer via its own e-commerce site, with a consolidated portfolio covering kitchen and homeware, garden, beauty, fitness and pet products.
DOMU employs 130 team members, and recently announced the most significant news in the company's 11-year history when DOMU became an Employee Shared Business through the creation of an Employee Ownership Trust.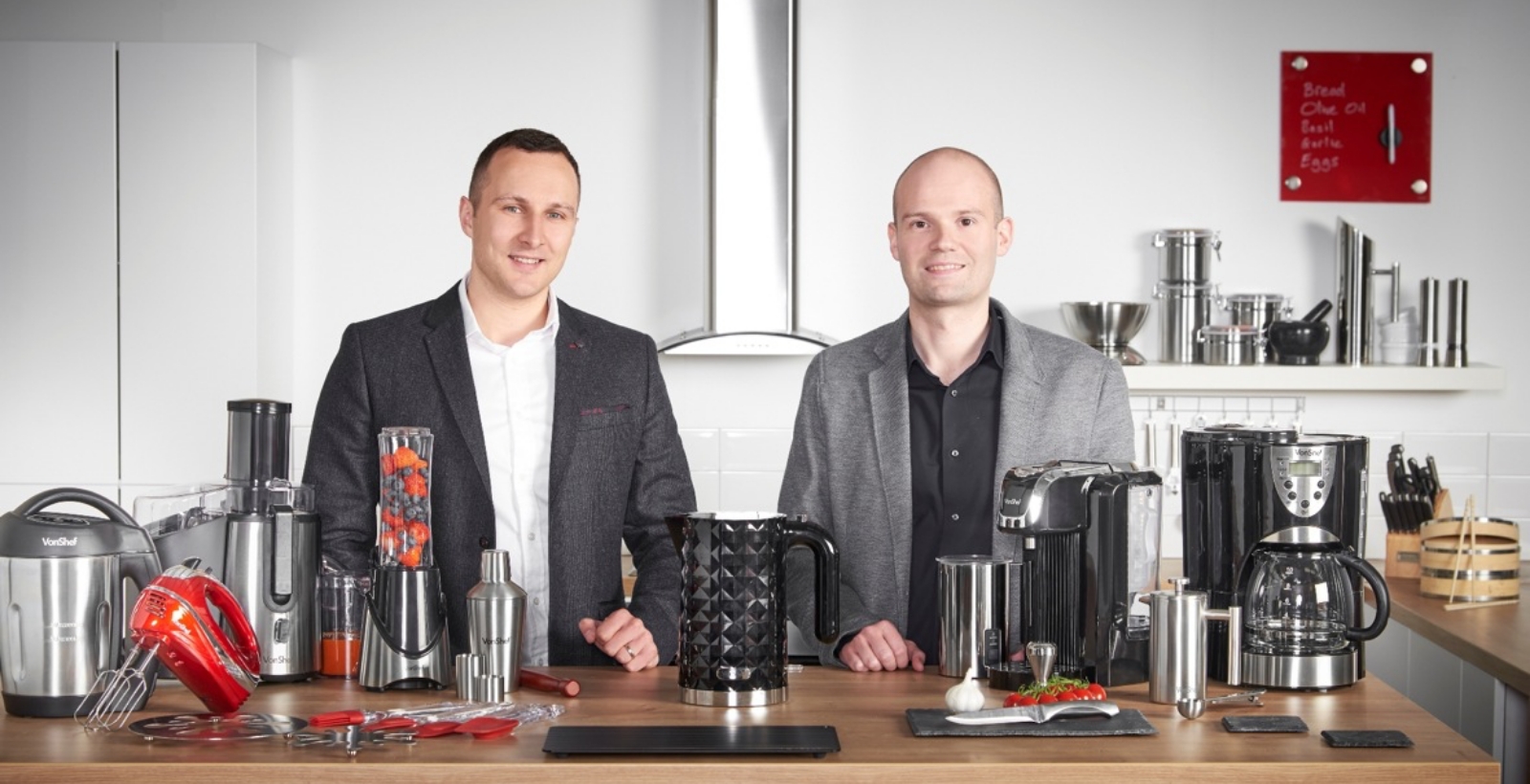 OUR VISION Where we want to be
Our vision: To transform our business to become the destination for savvy shoppers by 2030.
Our purpose: We exist to help our customers and colleagues feel the victory of being savvy.
We are the people who make the change. Driven by ambition, nothing will get in the way of our great idea.
We create products to help people own it. Whether that's making the perfect smoothie, relaxing in the garden, or getting ready for a big night out. Attitude is everything after all.
And that's exactly what we expect from ourselves too: Ambition. Passion. Belief. Ownership.
At DOMU, we jump in with both feet. We get our hands dirty, and our brains buzzing. We find solutions rather than problems. We strive to be the change we want to see.
Think It. Do it. Own it. Because great products don't make themselves.