Domu Brands has been named one of Insider Magazine's Most Exciting Companies in its May issue. The list of 50 North West businesses features rising stars in a variety of sectors, from tech and manufacturing to events, and of course – retail.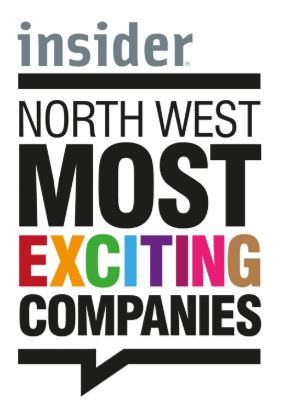 Insider is one of the UK's most successful regional B2B media companies. They publish five regional magazines, and if you've spent any time sitting in office reception areas or waiting rooms, you'll more than likely have seen a copy or two laying on the coffee table.
To devise the list of Most Exciting Companies, Insider assembled a panel of experts to choose which firms are set to make a big impression over the next ten years. Thanks to rapid year-on-year growth since its inception, Domu has a strategic plan that unsurprisingly makes the business an exciting prospect.
Founded in 2009 by University friends and entrepreneurs Mark Januszewski and Craig Foster, today, Domu is one of the leading exporters in the North West, with an impressive overseas portfolio, which includes the US, France and Germany.
Now, the business is looking to continue its global expansion with a clear plan to penetrate the American market further and continue strengthening ties in Europe. There is also the potential to expand the company's marketplace offering into Amazon Canada, Mexico and Australia – making Domu a truly worldwide enterprise.
Never losing sight of their loyal customer, the team behind each of the five brands in the Domu arsenal ensures they continually deliver quality, and innovation in every product. It's one of the reasons the company has been awarded a Feefo Gold Service award – voted for by real customers.
Domu Brands is delighted to have been recognised as a promising prospect in the industry. The business has enjoyed impressive year-on-year growth and the recognition from Insider is testament to the continuous development that stands as the pinnacle of Domu's on-going success.